Perryville MD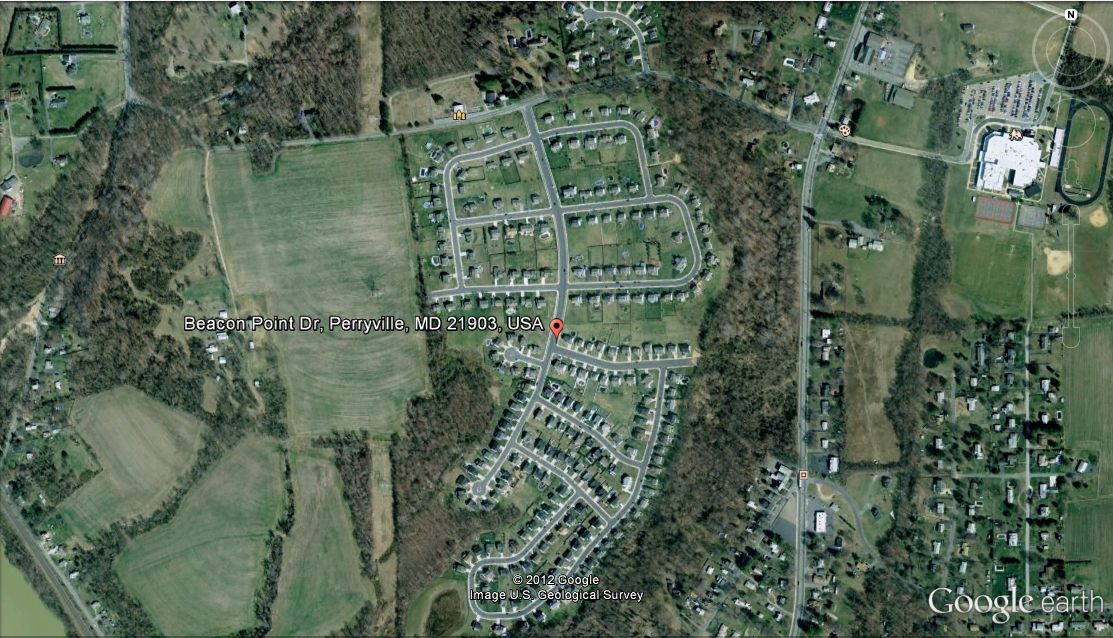 The community of Beacon Point is located on the former farmland of one Judge Kitner. The farm was sold to a small local developer who was struggling to get a couple dozen perc tests on the land. With the plans for the Perryville Outlet Center and the travel center, an agreement was struck where the Town of Perryville would bo allowed to run water and sewer lines thru the "farm" in exchange for being annexed by the town and providing water & sewer service to the property.
After several appearances before the planning commission the final plat for Beacon Point was approved in 1997 and construction got under way. The first homesite deed was recorded in January 1998 and the community has grown to the 234 homes and 4 HOA parcels it is today. There were four primary builders in the community: Gemcraft Homes, NVR Homes Inc, B.Andrews & Co, and Landmark Homes.
In 2011 there were six sales, ranging from $180,000 to $315,000 with an average sale price of $263,333. The median sale price for ALL homes in Beacon Point is currently $241,245. If you'd like more information on your homes value, or market conditions in the general area, I'd be glad to help.
Bill Standiford, Realtor - EXiT Preferred Realty - Your Cecil County Real Estate Expert - specializing in Residential Re-sale and I especially enjoy assisting Sellers who have had unsuccessful selling experiences, in Elkton, Chesapeake City, Earleville, Cecilton, North East, Charlestown, Perryville, Port Deposit, Galena, Kennedyville, Harford County and surrounding areas.443-553-6726 (O)-410-398-9000